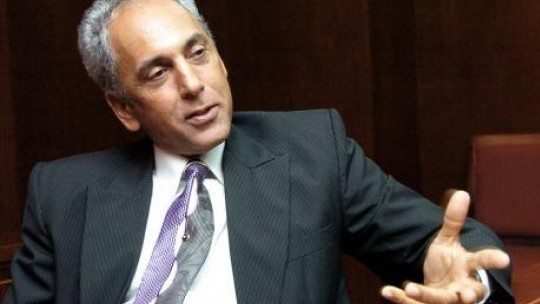 Peter Moses Now Chairman of FGB as Douglas Orane Retires
Kingston, Jamaica September 20, 2017] GraceKennedy Limited has announced the retirement
of Mr Douglas Orane from the Board of Directors of its subsidiary First Global Bank Ltd. after
serving as its Chairman from April 2001. This became effective on September 19.
Mr Orane had indicated to Don Wehby, Group CEO, his intention to step down from some
Boards, in order to spend more time with his family and on philanthropic work, including his
alma mater Wolmer's Trust High School for Boys where he is a committed mentor, volunteer,
fundraiser and advisor.
"I will be gradually shifting gears from my activities on various corporate boards in order to
devote more time to my family and philanthropic projects. FGB is on a solid foundation and the
GraceKennedy Group's strong custom of succession planning will create opportunities for
others to develop and grow in their capacity to lead and serve the Bank well," Mr Orane said.
The Group CEO hailed Mr Orane for his mentorship and contribution over the years. "Douglas is
a one in a million person. Sharp, highly skilled, very knowledgeable and a great coach. It has
really been a pleasure working with him and having his support over the years, including when
we added a commercial bank to the GraceKennedy Group," Mr Wehby said.
He also used the opportunity to welcome Peter Moses who immediately steps into the role of
Chairman of the FGB Board. Mr Moses is a career banker who retired from the role of Country
"Peter is one of the most respected bankers in Jamaica and we are happy to have him on the
Board and to benefit from his expertise as we get ready to reposition FGB to offer even more
innovation and convenience through Agent Banking," Mr Wehby said.
Mr Moses affirmed that he was happy to have worked with Douglas Orane and is positive about
the road ahead.
"I am committed to building on Douglas' outstanding contribution and it has been a pleasure
working with him since March in the transition period. FGB has so much potential and a strong
strategic plan centred on convenience, access and customer service. I look forward to working
with Mariame McIntosh Robinson, the CEO, and her team," Mr Moses said.