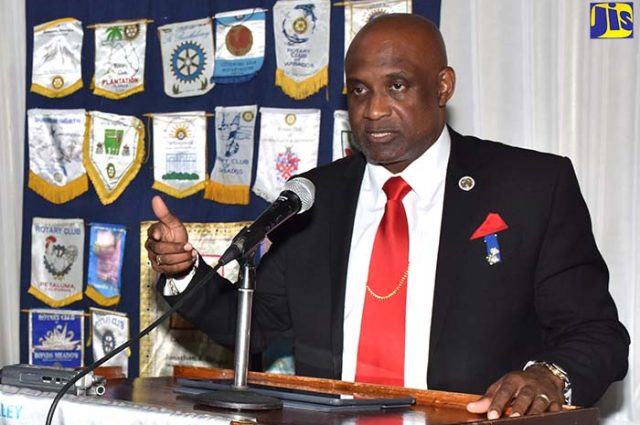 The Logistics Is Here. It's Not Something That Is Coming. It's Already Here – Pinnock
Executive Director, Caribbean Maritime Institute (CMI), Dr. Fritz Pinnock, says the Logistics Hub programme will have numerous benefits for Jamaicans, especially in providing jobs for the unemployed and vulnerable youth.
The Logistics Hub is a government-backed programme to establish Jamaica as the premier logistics node within the Americas, to capitalise on the trade and business opportunities that will emanate from the expansion of the Panama Canal.
Dr. Pinnock said the greatest benefit to Jamaica is that you get people to work. The logistics is here. It's not something that is coming. It's already here. Already, we have an international port. People are doing business. We're adding value. We're shipping out things all over the place, so we're doing logistics. The only thing is that we want to expand this in a way that we can create greater value for Jamaica, he explained.
Dr. Pinnock emphasised that Jamaicans need to start thinking of products that can be created and exported when the global logistics hub is fully established.
The first thing is about sustainable growth. For example, we're now talking about the bauxite. Before, we used to just extract the earth and export it. Now, the whole notion on the table is how to develop a sector that we can process the aluminium here, he said
We can make products here. This is what you talk about [for] sustainable development, because you can now extract the earth, you can now produce the aluminium here, you can now make the products, and that is improving the value chain, Dr. Pinnock added.
Dr. Pinnock pointed out that logistics is about how you can add value to the chain, adding that it will create a multiplier effect for the nation.BM
Source JIS