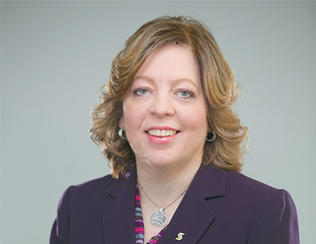 Anya Schnoor Promoted To Executive Vice-President, Retail Payments, Deposits And Unsecured Lending For Canadian Banking
Anya Schnoor currently Managing Director of Scotiabank Trinidad and Tobago Limited, and Senior Vice President and Head of the Caribbean South and East has been promoted to Executive Vice-President, retail payments, deposits and unsecured lending for Canadian banking.
Scotiabank announced Schnoor's promotion on Tuesday with her appointment taking effect after November 1 and once a successor has been named.
Commenting on the appointment Brendan King, Chairman of the Board of Directors of Scotiabank Trinidad and Tobago, and Senior Vice President of International Banking at Scotiabank said that Anya is a highly-accomplished banking executive with a wealth of financial management experience, who has made significant contributions to Scotia's business in the Caribbean and instilled a customer-focused mindset with teams across the 12 islands for which she has held oversight responsibility. Anya is an exceptional leader, and we wish her well in her new role.
In her new role, Schnoor will be responsible for designing and delivering financial solutions that drive growth through Scotiabank's Canadian branch network, call centres and digital channels.
James O'Sullivan, Group Head, Canadian Banking at Scotiabank indicated that they were delighted to welcome Ms. Schnoor to the Canadian Banking team, where her deep understanding of the day-to-day customer experience, along with her appreciation for the bank's ability to implement innovative new solutions to meet evolving customer needs will serve us all well in her new role.
A native of Jamaica, Schnoor first joined Scotiabank Jamaica in 2006 as Vice President, Investments & Wealth, International Banking based in Jamaica. BM