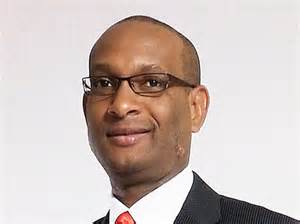 Scotia Investments Jamaica Reporting 27% Increase In Net Income For Third Quarter – Mitchell
Lissant Mitchell, CEO of Scotia Investments Jamaica Limited (SIJL) is reporting in what is expected to be the company's last quarterly report as a publicly listed company, net income of JA$383.3 million for the third quarter representing JA$81.8 million or 27% increase over the second quarter ended April 30, 2017.
During the quarter SIJL initiated a Court application to implement a Scheme of Arrangement which would see the Company taken private by its parent company Scotia Group Jamaica. This was approved by shareholders at the Extraordinary General Meeting held on August 30, 2017, and will be finalized once the Supreme Court issues its approval.
Commenting on the performance of the company, Mr. Mitchell pointed to net income of JA$834.6 million for the period ended July 31, 2017, representing an increase of JA$21.5 million or 3%, when compared with JA$813.2 million for the prior 2016 period.
Total Comprehensive Income attributable to common shareholders was lower at JA$873.8 million, compared to JA$1.08 billion reported for the corresponding period last year.
Lissant Mitchell, reported that the company continued to execute, generating solid growth in their core Asset Management business, buoyed by a 19% growth in revenue when compared to the same period last year.
This he said was consistent with ongoing strategic initiatives of diversifying revenue sources with a strong focus on Asset Management and Brokerage business lines.
The Board of Directors have approved a third interim dividend of 45 cents per stock unit payable on October 25, 2017, to stockholders on record at October 05, 2017.
To view full SCOTIA INVESTMENTS REPORTS THIRD QUARTER 2017 FINANCIAL RESULTS  click HERE