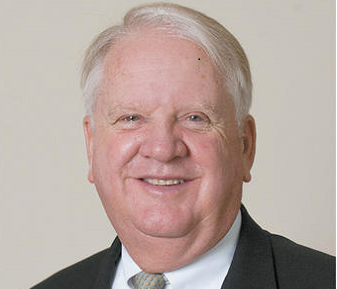 Firstcaribbean International Bank Reporting Lower Net Income 12% Below 2016 Third Quarter – Brown
Firstcaribbean International Bank Limited is reporting lower net income of US$33.4 million for the third quarter ended July 31, 2017, US$4.6 million or 12% below the third quarter's net income of US$38.0 million a year ago.
For the nine months ended July 31, 2017, the Bank also reported lower net income of US$104.3 million, down by US$6.7 million or 6%.
Net interest income was US$2.9 million or 1% higher than the prior year largely due to solid growth in their productive loan book; however, that increase was offset by lower operating income primarily due to non-recurring securities and foreign exchange gains recorded last year.
Gary Brown Chief Executive Officer reported that the Bank delivered total revenue of US$401.9 million, largely in line with total revenue for the same period last year despite the challenging economic environment.
Operating expenses up US$7.3 million or 3% compared with the same period in the prior year primarily as a result of higher business taxes along with systems related expenditure and depreciation.
Despite the continuing low credit demand and slow investment activity across the region, the Bank's loan growth to date remains strong across the Retail, Corporate Investment Banking and Wealth Management segments registering a $206 million or 3% increase in productive loans over the third quarter of the prior year.
Firstcaribbean International continued to invest in the business, enhancing client experience with the opening of its newest banking center in Philipsburg, St. Maarten during August.
This significant investment demonstrates, once again, the Bank's commitment to providing clients with convenient, best-in-class facilities to conduct their banking business, Gary Brown Chief Executive Officer reported to shareholders.
To view CONDENSED CONSOLIDATED FINANCIAL STATEMENTS FIRSTCARIBBEAN INTERNATIONAL BANK LIMITED For the nine months ended July 31, 2017 click HERE