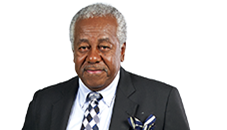 Medical Disposables & Supplies Sets Up Consumer Goods Division, for Glaxosmithkline (GSK) Consumer Line
Medical Disposables & Supplies Limited will be formally establishing a Consumer Goods division, complementing its Pharmaceutical and Medical Sundries segments.
This follows on the announcement earlier this year that the company was appointed co distributors for the Glaxosmithkline (GSK) Consumer line of products, including Andrews Salts, Aquafesh, Panadol, Sensodyne and Voltaren to name a few. The addition of the GSK Consumer segment is expected to positively impact revenue, and widen the customer base and expand existing channels of distribution.
Describing the just concluded financial year ended March 31, 2017, Chairman Winston Boothe indicated to shareholders that it was another year of growth and improved performance for Medical Disposables & Supplies. Despite the challenging external economic environment which prevailed, the Company was able to achieve positive financial results, with strong growth in revenue and profits.
During the period under review, revenue amounted to JA$1.71 billion compared to JA$1.33 billion in the previous year, an increase of 29%.
This increase reflects additional revenue for a full year from a new distribution arrangement which commenced during the last quarter of the previous year.
Gross profit recorded for the year was JA$410.73 million compared to JA$350.23 million in 2016, an increase of JA$60.50 million or 17%.
After taxation of JA$60,000, Net Profit increased by 5%, from JA$96.08 million in 2016 compared to JA$100.57 million in 2017, ending the 2017 financial year with earnings per share of 38cents compared to 37cents in 2016.
Management remains enthused about the positive outlook for the upcoming year, and is optimistic about the continued growth of Medical Disposables & Supplies.
The deployment of business development strategies, including the continued exploration of opportunities for new business activities are expected to widen product range, at enhanced margins.BM