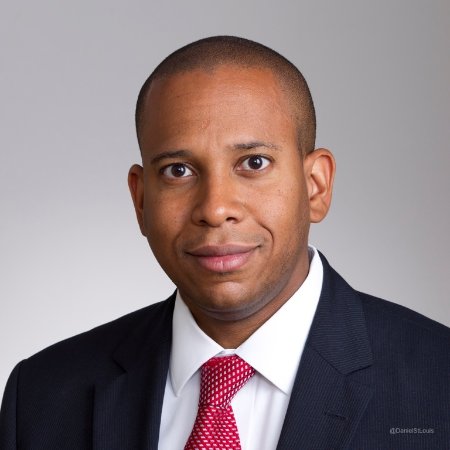 David Noel Tipped To Head Scotia Group Jamaica Limited and The Bank of Nova Scotia Limited effective November 1, 2017
Scotia Group Jamaica Limited (SGJ) has advised that Mrs. Jacqueline Sharp has resigned from Scotia Group Jamaica Limited and The Bank of Nova Scotia Limited in order to pursue her desire to join her family business.  The effective date of her resignation is October 31, 2017.
SGJ advises that Mr. David Noel, currently Deputy CEO, will replace Mrs. Sharp as her successor, effective November 1, 2017.  SGJ further advises that Mr. Noel will be appointed, subject to Bank of Jamaica's approval, and also appointed as a Director to the Boards of Scotia Group Jamaica Limited and The Bank of Nova Scotia Limited.
Mr. David Noel who is an Attorney-at-Law and CFA Charterholder with over 12 years experience in Banking, is currently Managing Director, Caribbean East at Scotiabank. Prior to this, he worked in the Global Risk Management department in Toronto with a focus on international corporate and commercial credit, and before that he was Scotiabank's District Vice President for East New Brunswick & Prince Edward Island where he was responsible for Scotiabank's retail and small business branch network in eastern New Brunswick and Prince Edward Island.
He started working for Scotiabank Jamaica in 2001 as legal counsel, and in 2003 was appointed Senior Vice President – Senior Legal Counsel & Corporate Secretary for the Scotiabank Jamaica Group and was the principal Legal Advisor and Compliance Officer for Scotiabank Jamaica. From 2008 to 2010, he completed a leadership development rotation Scotiabank's Head Office in Toronto in Commercial Banking, the Caribbean Regional Office and various Departments in the International banking Division.
He obtained his Bachelor of Laws (LL.B) degree with honours from the University of the West Indies in 1995, the Legal Education Certificate from the Norman Manley Law School in 1997, and became a CFA Charterholder in 2006. Prior to joining Scotiabank, he practiced commercial and banking litigation at Myers Fletcher & Gordon.
Specialties: Commercial and Retail Banking, Credit Risk Management, Loan/Credit Agreements, Compliance – Financial Services, Corporate Secretary, Anti-Money Laundering Compliance, Corporate and Banking Law, Mergers & Acquisitions, Corporate Restructuring.