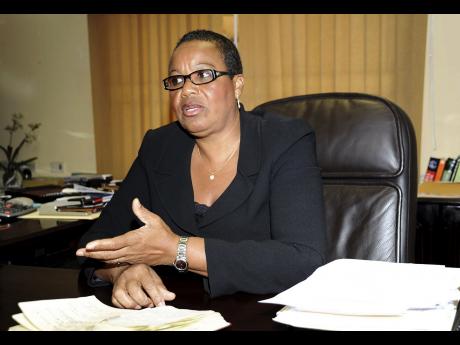 General Accident Insurance Last Quarter Paints A Picture Of Below Par Performance – Donaldson
The just published unaudited financial statements for General Accident Insurance Company (Jamaica) Limited for the quarter ended 30 June 2017, paints a picture of below low par performance, as the company suffered an underwriting loss, for the first 6 months, of JA$68 million dollars.
Sharon Donaldson, Managing Director of General Accident Insurance indicated to shareholders that the company was hit by declining insurance rates, low interest rates and increased competition, contributing to a very challenging operating environment in the first half of the year. The combination of these headwinds and increased claims and operating expenses she reported, depressed profitability significantly.
The company closed the period with the following comparative numbers for 2016:
Net profit of $8.3 million, a decline of 88% compared to $68.2 million
Book value of $2.05 billion compared to $1.89 billion
Annualized return on average equity of 0.8% compared to 7.4%
And earnings per share of $0.01 compared to $0.07 for 2016
She indicated in her report that the board and management team was committed to ensuring that General Accident's financial performance improves for the remainder of the year.
To view General Accident Insurance Company Jamaica Limited Statement of Comprehensive Income Period ended 30 June 2017 click HERE