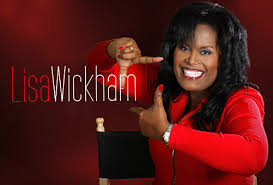 Business Owners And Executives Are Struggling With Disruptors Changing The Way Business Needs To Be Conducted- Wickham
"There are a number of business owners and executives who are struggling with the notion of the Disruptors that are currently changing the way in which business needs to be conducted.
New business models are rendering the 'norm' obsolete and shifting the economic balance in several markets including locally.
Businesses are closing, owners are seeing their colleagues fold, some are straddled with cashflow and foreign currency issues, huge client cancellations and a continuously shifting digital landscape.
This can be very disconcerting and overwhelming and these concerns are affecting both large and small businesses.
In speaking with my colleagues, I believed it fitting to end the MasterClass Series with an event that drew on the vast experiences of successful business persons who by their track record could provide inspiration as well as real nuggets to move your company or situation forward."
Lisa Wickham, president & CEO Imagine Media.
Lisa has hosted the Lisa Wickham MasterClass Series which focused on her efforts to share her experiences working with talented individuals across many spheres over the years.