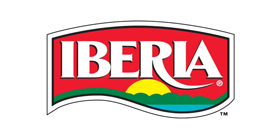 Iberia Foods Company of New York Acquires 1.2% Stake In Jamaica Teas – Mahfood
John Mahfood, President and CEO of Jamaica Teas Limited, has indicated as part of his notes to shareholders, that during the June quarter one of the groups distributors in the United States of America, Iberia Foods Company of New York Inc., purchased over 8.7 million shares, equating to 1.28% of the company, the move he said, was a reflection of their strong interest and confidence in the future prospects of the Junior Market listed company.
Iberia Foods, originally called "Joseph Victori & Company" with offices in Manhattan, began selling olives in the 1930s. Over the years, it changed hands and in 1990 CPC International attained 40% of Iberia Foods. By 1994, CPC International became Best Foods and the acquisition of Iberia Foods was then consummated. In 2002, Unilever acquired Best Foods. Finally, in 2004, Iberia Foods was then obtained by Brooklyn Bottling Group, which is a manufacturer and distributor of international beverage brands, such as Tropical Fantasy, Nature's Own, Best Health, Squeez'r, Country Club from the Dominican Republic, Postobon from Colombia, D&G from Jamaica, and Cola LaCaye from Haiti.