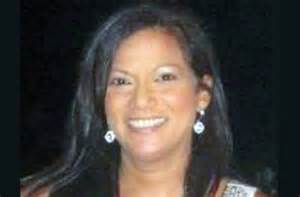 Key Insurance Reporting Turnaround In Financial Performance Recording Improved Earnings Per Share Of JA$0.022 – Gobin-Gunter
Natalia Gobin-Gunter, Chairman of Key Insurance Company Limited is reporting a turnaround in the financial performance of the company recording improved Earnings per Share of $0.022 up from -$0.023 in 2016.
Addressing shareholders in their just released unaudited financial statements, she reported that net profits totalled JA$8.02 million for the period ended June 2017, a JA$15.9 million reversal of the loss of JA$7.9 million recorded for the corresponding period in 2016.
Key Insurance was able to grow its gross written premiums by 35.7% to $660.7million for the period, with net premium earned grow by $91.9 million or 35.5% to $350.9 million.
In 2017, the Company's net claims expense increased by 30.3% or $39.88 million to $171.7 million compared to the prior year. Net acquisition cost and administration expenses increased by $9.3 million and $11.7 million respectively, primarily from increases in staff and broker costs, and the commission remitted on the $43.7 million increase in premium ceded to the reinsurers.
These resulted in a lower underwriting loss of $27.9 million for the half-year, a $31.1million reduction from the similar 2016 period of $58.95.
The company generated investment income of $24.2 million for the half-year, 20% ahead of prior period amount of $20.2 million. However, other income reduced by $9.2 million due primarily to the $14 million reduction in foreign exchange gains arising from the relative stability of the Jamaican dollar denoted by a few months of appreciation in value.
Total equity increased by $79.6 million or 8% from J$996.2 million as at June 2016 to J$1,075.8 million as at June 2017.
The net gain on the revaluation of available for sale investment securities in the fair value reserve of J$52.3 million as at June 2017 was an improvement over the $10 million for the same period in 2016.
Retained earnings increased by $8.02 million or 2% over the year ended December 31, 2016 highlighting the company's continued commitment to growth and value creation for stockholders.
Total assets also increased by approximately 1.0% or J$18.1 million to J$2.4 billion as at June 2017.
As at 30 June 2017 MCT stands at 331% which is above the capital adequacy metrics pre scribed by the Financial Services Commission.
Key Insurance Company stock price closed last Friday down 0.05 cents at JA$3.00 having opened the week at JA$3.05. BM
To view Key Insurance Company Limited Unaudited Financial Statements for the 2nd Quarter Ended June 30, 2017 click HERE