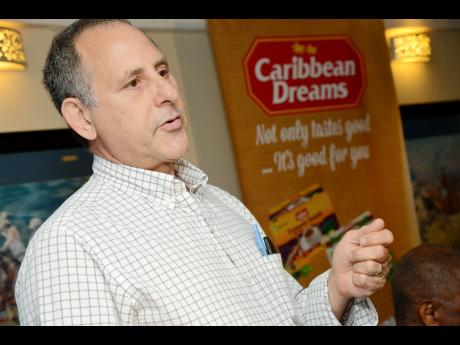 KIW International Will Transition to Investment Company, Taking Advantage of Investment Opportunities Locally and Overseas – Mahfood
John Mahfood, President and CEO of Jamaica Teas Limited has indicated to shareholders that for the rest of the current financial year and into 2018 their focus will be on new products and the construction of an apartment complex in Kingston by end of 2018. Recently acquired KIW International he said, will transition from a real estate owner to an investment company to take advantage of investment opportunities locally and overseas.
Jamaica Teas was able to record a gain of $30 million from their acquisition of the 43% stake in KIW International in April 2017. BM
DBJ Background
The KIW International Limited K.I.W. International Limited (KIW), formerly Kingston Industrial Works Ltd, was formed in 1908 to provide industrial repair services to the sugar estates. KIW's main income is generated from the rental of factory and warehouse space at its location at 138 Spanish Town Road, Kingston 11. The Government of Jamaica owns 42.6% of KIW's ordinary shares and 100% of its preference shares. KIW is located in the vicinity of the port of Kingston and can be used as a warehouse and for other commercial activities.