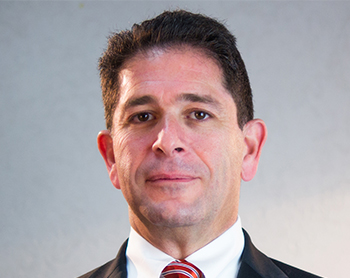 Ansa McAL Group Pegs Turnaround On Recently Appointed CEO Andrew Sabga And Berger Acquisition.
Trinidad and Tobago based Ansa McAL Group is reporting marginal improvements in revenues of 2.38% in their Unaudited Financial Results for the six months ended June 30th 2017, as revenues from the home market grew by only 1.66% and overseas operations recording revenue growth of 4.8%.
These numbers exclude the discontinued operations in 2016 which contributed $55 million in revenues in the prior year.
Profit before tax generated was also down, coming in at TT$432 million, compared to the TT$461 million for 2016, down 6%.
Addressing shareholders in his chairman's report, Norman Sabga Chairman of the ANSA McAL Group of Companies indicated that the Group recorded the one – off acquisition cost for Berger Paints and recorded declines in their Automotive, Trading & Distribution segments due to contraction in market for new vehicles.
Media, Services and Parent revenues declined due to reduction in corporate advertising income, he was however confident of recovery.
Guardian Media Limited has already recovered from its first quarter loss position and has published a small profit before tax in the second quarter.
In Automotive, a strong inventory position and the new vehicle line-up in Q4 is expected to help boost sales.
Net assets grew by 6.9% as profits continue to be reinvested for future growth.
The strategic acquisition of Lewis Berger Overseas Holdings which held equity states of 100% in Berger Paints Barbados Limited, 70% in Berger Paints Trinidad Limited and 51% in Berger Paints Jamaica Limited.
For Norman Sabga Chairman of the ANSA McAL Group, this is an exciting deal as it creates access to new markets and builds on existing world class brands, as they have deepened their presence throughout the region maximizing on investment opportunities.
Berger's revenues and profits have not been included in the Group's numbers for the first 6 months.
The Group will now peg its turnaround on recently appointed Andrew Sabga, Chief Executive Officer of the Group and the Berger acquisition.
Directors have approved an interim dividend of TT$0.30 per share to be paid on November 7, 2017. BM