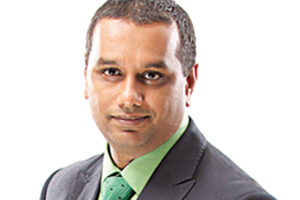 Angostura Holdings Reporting Reduced EPS of 0.21 cents versus 0.26 in 2016 – Balgobin
Dr. Rolph Balgobin Chairman of Angostura Holdings Limited, is blaming challenges with their waste water treatment facility and supply chin, which impacted shipments of branded and bulk rums to export markets, for the lower than expected financial results for the first half of the financial year.
Addressing shareholders in the company's just released summary consolidated financial statement for the six months ending June 30th 2017, he reported that the Group generated revenues of TT$240.8 Million, down from $278.9m in the prior year. Profit after tax was also down at TT$42.9 million compared to $53.2m in 2016, and EPS of 0.21 cents versus0.26 in 2016.
Commenting further he indicated that operational improvements were continuing, however the results reflect the impact of the constrained manufacturing throughput.
However, internationally, branded rum and bitters maintained sales levels in key markets and from a local market perspective, rum, bitters and LLB have performed well despite economic challenges facing Trinidad and Tobago.
Notwithstanding the financial performance the Angostura Board has approved an interim dividend of 0.09 cents payable on September 15th 2017. BM