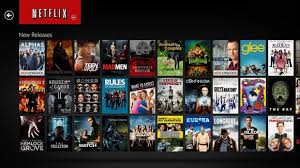 What A Scandal, Shonda Rhimes Leaves ABC, Disney For Netflix, As Apple Steps Up Its Game
In a move further demonstrating the power of content in the ongoing subscription streaming battle, Netflix announced this week that it had signed Shonda Rhimes, the prolific television hitmaker, to an exclusive overall deal.
Ms. Rhimes, the creator of "Grey's Anatomy" and "Scandal" — hits for ABC — will bring Shondaland to Netflix in what the streaming service said was a multiyear deal.
Netflix's move is a major counterpunch to Disney's announcement last week that it was starting its own streaming services, including one that would force the removal of Disney and Pixar movies from Netflix.
Apple Inc. this week announced plans to spend about US$1 billion on original programming in the next 12 months, intensifying efforts to compete with Amazon.com Inc. and Netflix Inc. in video streaming, according to people familiar with the plan. BM