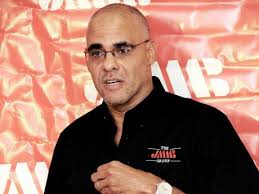 JMMB Group's Net Profits Impacted by Commercial Banking Transition Plans in Jamaica -Duncan
The JMMB Group, with operations in the Dominican Republic, Jamaica and Trinidad and Tobago, recorded net operating revenue of J$4.05 billion for the first quarter ending June, 2017, a 19% increase year-over-year, and net profits of J$613.4 million, reflecting marginal growth of 3%.
For the quarter, JMMB Group's operating expenses amounted to J$3.11 billion, an increase of 21% over the corresponding prior period, driven mainly by the Group's commercial banking transition plans in Jamaica, and the cost associated with the enhancement of its integrated Group sales and support framework.
JMMB Group CEO, Keith Duncan, explained that as a critical enabler of the Group's integrated financial services model, the entity was focused on executing the final stage of its commercial banking transition in Jamaica; which saw the build-out of a full suite of products and services, implementation of an operational framework for the commercial bank and upgrading of its facilities.
The Group's performance for the quarter was driven by growth across its business lines – net gains on securities trading, net interest income and fees and commission income. BM