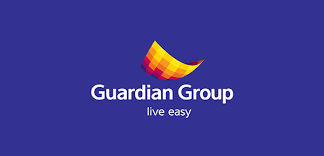 Guardian Holdings Board Satisfied With Half-Year Performance Achieved, Despite A Weak Performance Of The Economies In Which They Operate -Ganteaume
Henry Peter Ganteaume, Deputy Chairman of Guardian Holdings Limited (GHL) is reporting that Group Profit attributable to equity shareholders for the half-year ended June 30, 2017 amounted to TT$193 million, an increase of TT$31 million or 19% over the corresponding period last year of TT$162 million.
The Group's results he said continued to be driven by a strong performance from investments that generated income of TT$565 million compared to TT$470 million last year.
Net income from insurance underwriting activities of TT$211 million was TT$49 million lower than the same period last year, principally because the 2016 half-year results of Life, Health and Pensions (LHP) segment included certain net favourable actuarial adjustments arising from the peculiarities of transitioning to the Caribbean Policy Premium Method of reserving. Notwithstanding the reserving adjustments, LHP organic premium income growth was steady with an 8% increase over the comparable period.
With respect to their Property and Casualty segment, premium income and underwriting results increased marginally over 2016.
Overall, the Board he reported is satisfied with the Group's half-year performance, which was achieved despite a weak performance of the economies in which they operate.
Based upon the financial results for the half year ended June 30, 2017 the Directors have decided to pay an Interim Dividend of TT$0.22 per share to shareholders on the register of members as at August 18, 2017. BM