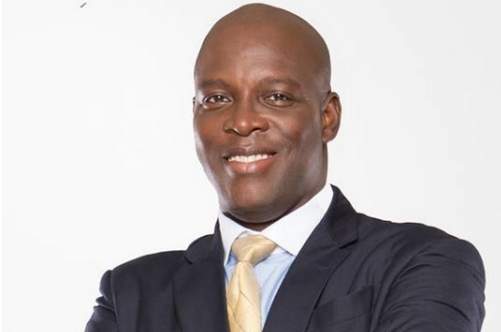 Leadership Is The Software Which Relies On A Vision, It Is People-Focused, Culture-Driven And Pivots On Trust- Price
Introduction: Leadership Vs Management
I have always been fascinated by the concept of leadership – not management but leadership; because there is a difference.
 Stephen Covey, the American author most popularly known for his book, 7 Habits of Highly Effective People, said: "Management is efficiency in climbing the ladder of success; leadership determines whether the ladder is leaning against the right wall."
 Colin Powell, former U.S. Secretary of State, said: "Leadership is the art of accomplishing more than the science of management says is possible".
 And finally, Bill Owens, American politician and former Governor of Colorado said: "True leadership lies in guiding others to success. In ensuring that everyone is performing at their best, doing the work they are pledged to do and doing it well."
To go a step further, let's use the example of hardware and software – after all I am in the technology business!
For me, leadership is the software which relies on a vision, it is people-focused, culture-driven and pivots on trust.
On the other hand, management is the hardware inclusive of plans, strategies, processes and KPIs. And, although management is essential, it is reliant on leadership to achieve anything meaningful.
Ask yourself, what separates:
 Google from Yahoo
 Apple from Blackberry
 And, Richard Branson, CEO of the Virgin Group from Martin Winterkorn, former CEO of Volkswagen
I am certain that strong leadership would be the resounding response. Therefore, I believe we can safely conclude that the difference between the success and failure of any business is leadership.
Ladies and gentlemen, now more than ever, leading – and not simply managing – is needed.
We don't need to look far to see that this is true.
 We exist in a business environment where competition is no longer limited to the man around the corner, but international companies and providers
 The customer base is more discerning, requiring increased convenience, shorter timelines in the provision of services and better value for money.
 We also have a front seat to see the unfolding of a dynamic political climate. Just have a look at the difference between the presidencies of Barack Obama and now, Donald Trump. Having just passed his six-month mark in office, The Trump presidency has been punctuated with scandals and the resignation of key officials, Sean Spicer being the most recent.
Colleagues, it is clear. We are living in a V.U.C.A. world.
A world that is Volatile. Uncertain. Complex. Ambiguous.
Surviving and thriving as a business leader in a VUCA world requires vision, sound judgement and adaptability.
Essentially, a leader that can Unlearn, Learn and Relearn.
Thomas Friedman, author of The World is Flat and noted New York Times Columnist said, "We are in a new world, using old tools". Indeed, it can't be business as usual because the rules of the business environment has changed. Consequently, to operate in this dispensation, we [as leaders] must adopt a new way of leading.
Colleagues, I believe that collaboration must be the foundation of leadership in these VUCA times. Leadership in this new dispensation, therefore, means:
 Inspiring others toward a challenging vision;
 Building consensus and commitment; and
 Introducing and managing change.
Let's take a moment to address each of these fundamentals.
Inspiring Others toward a Challenging Vision
Ladies and gentlemen, inspiring others towards a challenging vision is often something that we, as business leaders, must do. Sure, we share our vision with investors, stakeholders and customers. However, the people that we need to inspire to make this vision a reality are our employees.
As we're all aware, Elon Musk is the CEO of SpaceX – a company predicated on the use of rocket science, with the aim of colonising Mars. Between 2006 and 2009, the company created and manufactured Falcon 1, the first privately-developed liquid-fuel launch vehicle to go into orbit around the Earth.
However, on August 2, 2008, the flight of the Falcon 1 rocket failed as it propelled into space. It was a hard day. I am certain that staff were disillusioned… after all, they were being asked to do the impossible and had failed.
Dolly Singh, former head of talent acquisition for SpaceX, shared her account of the day with noted magazine, Business Insider. She said that Elon Musk, after the rocket failure, addressed the SpaceX staff as a matter of priority before addressing the media. He acknowledged that the flight did not get into outer space but they had achieved more than many others on this first attempt. He also encouraged his staff to hold fast to the vision that Falcon 1 represented, as he was not going to give up.
Dolly said that within moments, the energy of the room changed from despair to determination; people begun looking forward instead of looking back at past failures. The invigorated SpaceX team immediately got back to work and figured out what exactly went wrong in a matter of days. After a mere seven weeks, SpaceX had another Falcon 1 ready. It launched successfully on September 28, 2008 making it the first privately built rocket to achieve earth orbit.
Ladies and gentlemen, inspiring people towards a vision is not an activity that is done through one staff meeting or a friendly company email. It is about consistently engaging staff and helping them to see how important they are to achieving the company's vision. This is critical in challenging times, when things are not going as planned.
Elon Musk could have chosen to address the media as a matter of priority after such a public failure. But, the act of going to his staff and speaking with them first showed his commitment to them. It highlighted that the staff at SpaceX were a team, and as their leader he knew that, in this moment, he needed to reassure them that he was proud of their hard work and wanted them to continue trudging ahead regardless of the setback.
The second fundamental mentioned was: Building Consensus and Commitment.
For the past six years, Google has held the #1 spot in Fortune Magazine's Best Companies to Work For in the United States. We have all heard about the free gourmet food, haircuts, laundry services and even town hall meetings. Googlers, as they are called, do lots of work but report high levels of satisfaction and low levels of stress in their jobs.
What is of interest is that Google is a cutting edge firm that is marked by its innovativeness and willingness to try new things. There is a culture of discussing ideas and working together to attain consensus, engender commitment and achieve goals. Therefore, each member of staff is able to buy into the ethos of Google.
Ladies and gentlemen, staff engagement is nothing new. But today we must, like Google, ensure that our companies are values-driven and performance-lead. The culture of the organisation is the core that gives life to this philosophy.
o A strong culture must be based on people buying into the company's vision and seeing their role as important to its achievement.
o A strong culture relies on leaders that focus on developing strengths and minimizing weaknesses among staff.
o A strong culture ensures that people are productive – regardless of whether the CEO is around.
Building consensus and commitment is something that requires people to trust their leaders, and their leaders to trust them. It means working as a team and not in silos.
In my view, this will have a ripple effect on the way in which we engage our clients, customers and shareholders.
The third fundamental mentioned was: Introducing and Managing Change.
Take your mind back to 1997 – Merlene Ottey placed 3rd in the 200metres race at the World Championships in Athens, Greece; Diana, Princess of Wales died in a car crash and Apple was on the brink of bankruptcy. 1997 was also the year that Steve Jobs, regained control of Apple to make the company one of the greatest comeback stories in business.
Steve Jobs had to preside over a period rife with change. As leader, he had to both introduce and manage this change.
o One of his first decisions was to cut costly projects and align with known-competitor, Microsoft, to strengthen the financial base.
o Next, he introduced the iMac, effectively re-inventing the 'boring beige box" that represented computers at the time. This was a move which increased sales and brought the company back to profitability.
o In 2001, the iPod, iTunes and the Apple Store were born. Jobs did not ask his team to build a retail store so Apple could sell more products and increase its market share. Instead Jobs asked, "How can we reinvent the store?" The question forced his team to think outside of the entire category… not simply outside the box.
Ladies and gentlemen, Steven Jobs made the process of introducing change, a company-wide initiative that disrupted the market. As leaders, we must embrace this process and ensure that we are nimble and able to implement the changes needed to encourage success.
In 2002, when Jobs wanted Apple to forget about Mac OS 9 and move on to Mac OS X, he held a mock funeral for Mac OS 9 and even delivered a eulogy. It meant another big change that staff, consumers and investors had to trust would turn out well. It was the end of an era.
Conclusion
Let me take a few moments to share some tips that I utilise in these VUCA times.
1. The only mistake is the one that you don't learn from
2. Lead by Example
3. Circumstances Change. Value Don't
4. Focus on Solutions. Not Problems
5. Learn, Unlearn and Relearn
6. Learn to get out of the Way
7. What do you think?
8. Are you easy to do business with?
9. Great Players don't win trophies; great teams win trophies
10. Be the leader that you want to follow
Ladies and gentlemen, taken independently, these elements are of great significance. However, when taken together they represent what leading and thriving in this VUCA world requires.
It can't be business as usual. Therefore, we can't be ordinary leaders… we must be exceptional.
I end as I began, highlighting the difference between leadership and management. In this instance, I leave you with the words of Jim Rohn, American author and motivational speaker: "The challenge of leadership is to be strong, but not rude; be kind, but not weak; be bold, but not a bully; be thoughtful, but not lazy; be humble, but not timid; be proud, but not arrogant; have humour, but without folly."
Thank you.
The above was the text of  the Keynote Address given by
Mr. Stephen Price, Managing Director – Flow Jamaica at a PSOJ Breakfast Forum on July 25, 2017 at the Port Antonio Room, Jamaica Pegasus.