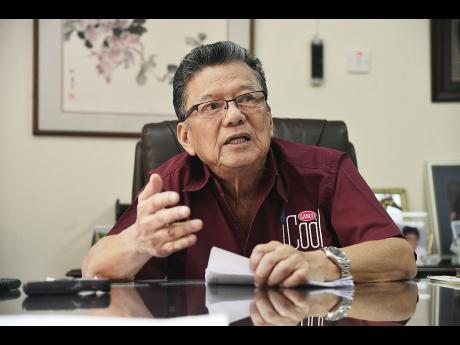 LASCO Manufacturing Delivering Solid Positive Results, Despite Ongoing Challenges In Local And Global Economies- Chin
The Board of Directors of LASCO Manufacturing Limited headed by Executive Chairman Lascelles Chin , has released their latest financial report for the year ended March 31, 2017 highlighting that the company continued to deliver solid positive results, despite the ongoing challenges in the local and global economies.
For the year ended March 31, 2017 the company generated revenue of $6.95B, an increase of 6% or $380M over the prior year.
Gross profit grew to $2.56B from $2.38B by 7%, representing 37% of revenues.
Operating Profit was $1.07B, a decrease of 6% versus the prior year, due to a significant increase in marketing and promotional investments to support the brands in the local market, including launch support for several new products, as well as marketing support to complement the export thrust in CARICOM Markets.
This increase in marketing and promotional expenses resulted in operating expenses increasing by 20% to $1.493B compared to $1.247B in the prior year.
Net profit of $707M, impacted by the increased operational expenses and a non-cash adjustment to deferred taxes, declined by 14% compared with $826M in the prior year.
Capital Investment of $1.276B was made in plant, equipment and technology to increase capacities, flexibility and efficiencies of the operation positioning the company for future growth.
The Company continues to perform remarkably well considering significant increase in expenses due to staff costs, equipment repairs, marketing, and interest charges incurred from the ongoing expansion.
Dividend was paid to shareholders on record as at June 30, 2016 from retained earnings totaling $123M.
Shareholders' equity at the end of the period stood at $4.4B and the return on equity was 16% compared to 21% in the prior year and the earnings per stock unit for the year was $0.17 lower that the $0.20 in prior year.
To view  LASCO MANUFACTURING LIMITED ANNUAL REPORT 2017 click HERE