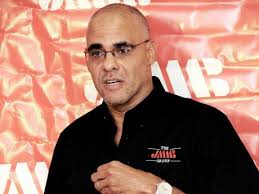 JMMB Group Posting 2017 Net Profits of J$3.35 Billion On Operating Revenues J$14.6 Billion A 28.2% Increase Over 2016 – Duncan
The JMMB Group has released its Annual Report for the year ended March 31, 2017 posting a net profit of J$3.35 billion and an operating revenue of J$14.6 billion,  an increase of 28.2% over the prior year.
The Group also posted earnings per share of J$2.03, highlighting the benefits of a diversified business that is broader and more balanced, making it less subject to impacts from the external environment.
Keith Duncan Group Chief Executive Officer in his report to shareholders indicated that the Group has shown its continued ability to deliver solid financial results while serving clients across the region and making sound investments for the future.
The JMMB Group saw strong results from its operations in Jamaica and improved results from their Trinidad operations.
The Dominican operation showed steady results as they continued to build out new business lines and operations in 2016.
The Banking Services business line continues to show improved results, a consistent performance driven by a disciplined growth strategy guided by a set of clear strategic priorities Duncan Reported.
The JMMB Group has received approval from the Bank of Jamaica for the upgrading of its Merchant Bank Licence in Jamaica to a Commercial Bank, allowing them to provide a wider variety of Banking Services to clients in Jamaica.BM
To view JMMB Group Limited Annual Report 2017 click HERE