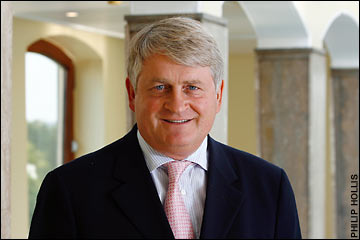 If The Local Media Goes Out Of Business – If They Cannot Afford To Pay For Real Journalism, If All You Have Is Fake News – O'Brien
Digicel Group Chairman Denis O'Brien has highlighted the impact that the online advertising funded model of internet providers is having on traditional media, as he addressed regulators from more than 60 countries at the recently concluded 17th Global Symposium for Regulators in the Bahamas.
Politicians he said should realise that if the local media goes out of business – if they cannot afford to pay for real journalism, if all you have is fake news – then the net result is that democracy becomes seriously fragile.
O'Brien also indicated that as part of any 'new deal', all network providers – whether they are telecoms operators or anyone else – need to be given a revenue share from advertising and OTT services so they can fund broadband networks in the most rural parts of Africa, the CALA region and South East Asia.
He urged policy makers to "do the right thing." BM