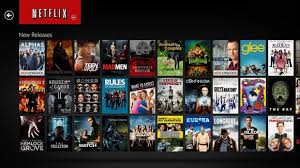 US Tech Stocks Surge Past Dotcom Bubble Peak, Buoyed By Better Than Expected Earnings And Corporate Profits.
US tech stocks have broken a record, surging past their dotcom bubble peak, buoyed by better than expected earnings and an ongoing recovery in corporate profits.
The S&P 500 Information Technology Index, which measures the largest companies in the industry, rose for the ninth consecutive day on Wednesday, closing up 0.6 per cent at 992.29.
That compares with the previous record of 988.49 on March 27 2000.
Tech stocks have been surging all year thanks to a turnaround in the profits of all sorts of companies and optimism that more of the same is to come.
While the major technology companies have yet to report earnings, a strong showing on the part of Netflix Inc. is boosting optimism and thus the fortunes of a whole slew of high-tech public companies.
Earlier this week the streaming video provider beat Wall Street's expectations when it announced it added 5.2 million subscribers in the three months ended in June. It had previously forecast 3.2 million subscriber additions for the second quarter.
The rally continued in Europe today, but at a gentler pace, with the Euro Stoxx technology index up 0.2 per cent higher by late morning.
All eyes were on Microsoft last week, as the world's largest software company reported earnings.BM