Ozone Wireless Turns Barbados Mobile Telecoms Market Into A Three Brand Race
The Barbados Mobile Telecoms market is now a three brand race, with three newly appointed Chief Executive Officers going head to head for market share and dominance.
Outgoing Digicel Barbados CEO Conor Looney, who was recently promoted to Hub Chief Executive Officer for Digicel Caribbean and Central America, last week announced the return of Alex Tasker to replace him, heading-up the Barbados operations, as Chief Executive Officer, effective 17th July 2017.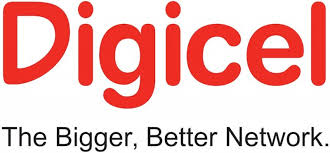 Tasker who will be the first Barbadian to hold this post, takes up his new position on the same day Ozone Wireless, the latest entrant into the domestic telecommunications market official rolls out its mobile services.
Chief Executive Officer of Ozone Wireless, Sylvain Tassé, speaking ahead of yesterday's official roll out is reported to have said that while he intends to aggressively go after the business that is currently held by Flow and Digicel, he was not focused on any "price war" with competitors, but was focused on offering value for money to the Barbadian consumer. He is however predicting a mad rush based on feedback they have been getting from consumers.
Digicel is expecting Tasker, with his in-depth insight into the needs, values and culture of the Barbadian people will leverage this to deliver the best experience to all Digicel customers.
Not to be left out of this now three brand race, Garfield Sinclair, CWC's recently appointed Caribbean President, earlier this year announced the appointment of Jenson Sylvester as interim Managing Director of Flow Barbados. This as he seeks to recruit a permanent replacement following Managing Director Niall Sheehy sudden departure.
Barbadians facing increased cost of living expenses arising from the increase in taxation introduced by the government in the last budget, will no doubt have to consider a change in spending habits and will be looking for the best price value proposition. And so while Chief Executive Officer of Ozone Wireless Sylvain Tassé may not be focused on any "price war" with its competitors, this may be the only option open to him and the other two much bigger players. BM