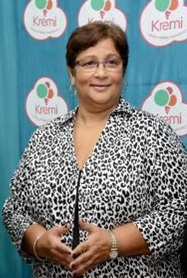 Adverse Weather Conditions, Rain And Flooding Impacting Negatively On Revenues – Webster
The board of directors of Caribbean Cream Limited has released their unaudited financial results for the first quarter ending May 31, 2017, reporting a marginal 1% or $3.8 million increase in revenues to JA$319 million.
In her report to shareholders Chairman Carol Clarke Webster cited adverse weather conditions, rain and flooding, as factors impacting negatively on revenues for the quarter.
Operational costs were up 19% or JA$34 million driven by price increases on ingredients, storage and shipping, in addition to higher utility costs and increased labour costs.
Net Profits of JA$35 million were as a result down 51% or $36 million compared to the same period last year.
Caribbean Cream listed on the Junior Market of the Jamaica Stock Exchange manufactures and sells ice cream under the Kremi brand and imports and distributes frozen novelties. BM
To view Caribbean Cream Limited (KREMI) Unaudited Finacial Statements for the First Quarter Ended May 31, 2017 click HERE