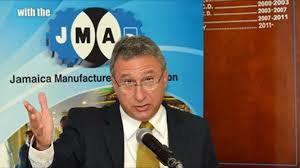 Negotiations Far Advanced With Motor-Vehicle Manufacturer To Operate Out Of Special Economic Zone – Seaga
Chairman of the Jamaica Special Economic Zone Authority, Metry Seaga, says that negotiations are far advanced with a motor-vehicle manufacturer to operate out of one of the six special economic zones (SEZs) that have already been designated by the Government.
Mr. Seaga speaking on the Jamaica Information Service (JIS) news magazine programme, 'Issues and Answers' indicated that the entity's operations will mainly entail assembly, that some of the vehicles where already here and that Jamaicans will be able to get cars at significantly lower prices.
The Special Economic Zones Act, which came into force on August 1, 2016, provides for the designation, promotion, development, operation, and management of the zones, the establishment of a Special Economic Zone Authority, and the granting of incentives in order to attract domestic and foreign investments.
The six zones already designated are Cazoumar, Barnett Tech Park, and Montego Bay Free Zone in St. James; Kingston Free Zone, Garmex, and Kingston Wharves Limited in the Corporate Area.
The Jamaican Government envisions that SEZs will attract investment and new economic activities to Jamaica, and generate employment.BM
Source: JIS