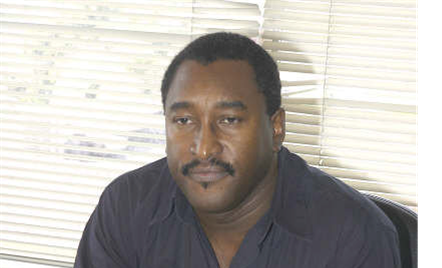 UPDATED – Ansa's Berger Caribbean Acquisition Not Expected To Include Berger Brand And Related Intellectual Properties -Antonio
Group Chairman and CEO of the ANSA McAL Group of Companies, Norman Sabga has indicated that his acquisition of Berger Paint's operations in the Caribbean will further enhance the group's position in the Caribbean architectural coatings market.
Through this acquisition, we hope to address an expanded customer base with a broader suite of product offerings and superior levels of customer service and support, Sabga said.
The acquisition, according to AMK Communications Limited Branding Strategist Aldo Antonio, is not expected to include the Berger brand and related intellectual property, as these are key operational assets of the parent company, Berger International Private Limited's and used in other markets around the world.
Licensing and or royalty payments for the exclusive use of the brand and related propriety production technology within the Caribbean are more likely to be adopted he said.
ANSA McAL is also expected to leverage significant savings that will flow directly to its bottom line, by merging Berger operations in Trinidad with its existing operations. In addition closing the Barbados operations and import directly from Trinidad and or Jamaica are seen as viable options.
This however is expected to result in staff cuts given the duplication of operations in the two companies.
There is also the view that delisting the three Berger companies from the three regional stock exchanges in Jamaica, Trinidad and Barbados could also yield additional savings for ANSA McAL. BM
Updated 17/08/2017
Berger Paints Jamaica Limited (BRG) has advised that concurrent with the indirect purchase of 51% of Berger Paints Jamaica Limited (Berger Jamaica), ANSA Coatings International Limited (ACIL) acquired from Berger International Private Limited ("BIPL"), the trademarks licensed to Berger Jamaica under a sub-license agreement between Lewis Berger (Overseas Holdings) Limited, a subsidiary of BIPL, and Berger Jamaica. As a consequence of the assignment of trademarks, the sub-license agreement was terminated with effect from July 24, 2017.
ACIL has advised that Berger Jamaica will continue to use the said trademarks under the same terms and conditions of the sub-license agreement with LBOH, until December 31, 2017 when the terms and conditions of the arrangement will be reviewed.