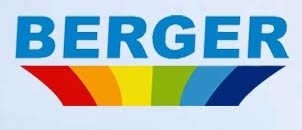 ANSA McAL Group To Acquire Berger Paints Jamaica, Barbados & Trinidad
Berger Paints Jamaica Ltd. (BRG) has advised that on June 16 16, 2017, it received a notice that Ansa Coatings International Limited (ACIL), a subsidiary of the ANSA McAL Group ("ANSA McAL") has entered an agreement with Berger International Private Limited (BIPL), the parent company of Lewis Berger (Overseas Holding) Limited (a company incorporated in UK) ("LBOH"), to purchase 100% of LBOH. LBOH owns 51% of the issued share capital in BRG. The completion of the transaction is subject to completion of conditions as set out in the agreement between BIPL and ACIL.
Berger Paints Trinidad Limited is also a subsidiary of Lewis Berger (Overseas Holdings) Limited LBOH, while Berger Paints Barbados Limited is owned fully by the parent company. .
Berger Paints had its colourful beginnings in 1760, when Lewis Berger, an enterprising young German chemist had his big breakthrough. He had perfected the manufacturing process for Prussian Blue, one of the most important pigments of that period. This achievement marked the arrival of Berger Paints as a modern paint manufacturing company. Today, Berger Paints is a global force with a strong presence in Asia, Africa, the Caribbean Islands, the South Pacific, and the Middle East.
Berger Paints Jamaica Limited (BRG) has advised that the dividends, totaling Fifty Cents ($0.50) per share (final dividend $0.30 and special dividend $0.20), declared on April 28, 2017, will be paid on August 11, 2017, to shareholders on record as at July 31, 2017. The ex-dividend date is July 27, 2017.
BRG has further advised that a director sold a total of 170,311 BRG shares during the period June 8 to 15, 2017.
See also
Berger Paint's Jamaican Operation Is Now The Target Of An Acquisition Attempt – Jackson
Businessuite 2017 Skin Index By Company – Trinidad and Tobago