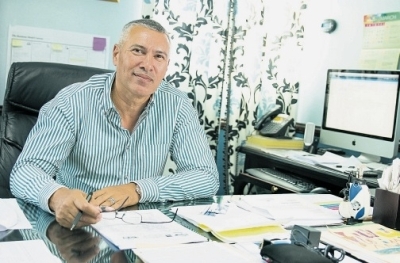 CAC 2000 Financials Still Recovering From Payments For Lawsuit Damages
Steven Marston Chairman and CEO of CAC 2000 Limited has assigned blame to the company's reduction in inventory of $57 million and cash of $78 million to continued efforts to try and recover from payments of US$372,100 and JA$7.6 million for lawsuit damages in December.
In his report to shareholders for the 6 months ending April 30th 2017, he indicated that revenues of $567.5 million reflected an 18% increase over the 2016 period of $481.3 million, with gross profits increasing by 12% to $203.3 million up from $181.9 million. Profit before taxes of $51.4 million were slightly higher than the $50.3 for 2016 and profit after taxation $48.5 million increasing by 7% to $51.6 million.
Marston indicated to shareholders that they were on track to achieve major goals of growing sales and profits, building back cash reserves, settling the lawsuit interest payments, complete a risk assessment study by PricewaterhouseCoopers, and implement a new cloud based customer relations management system.
CAC closed with earnings per share of 40 cents for the six month period ending April 2017. BM
To view full financial report click HERE