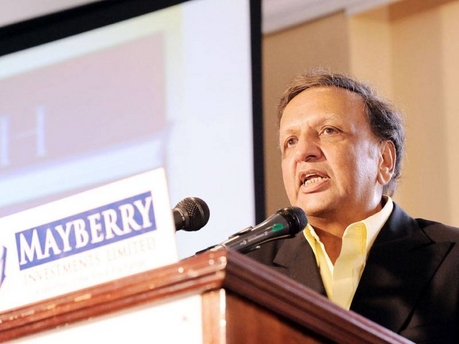 Blue Power Group Reporting 60% Improvement in EPS To $2.16, On Higher Sales, Significantly Higher Profits And Increased Exports Performance – Tanna
Dhiru Tanna Chairman of the Blue Power Group in his report to shareholders for the year ended April 30, 2017 is reporting improved earnings per stock unit, up 60% from $1.35 to $2.16, this as the company recorded higher sales, significantly higher profits and increased exports performance over the previous year.
Overall sales for the twelve months was up 15% from JA$1,215 million to JA$1,395 million with the Lumber Depot Division showing an increase of 11% and the Blue Power Division improving by 24%.
Profits before tax rose by 63% from $85 million to $140 million with after tax profits improving by 60% from $76 million to $123 million.
Export sales continued to grow, increasing by 31% with almost 16% of Blue Power Division's overall sales coming from exports.
Commenting further he indicated that during the course of the year investments totaling JA$65 million were undertaken to increase warehousing capacity, streamline production processes, revamp packaging, introduce new products, undertake co-packing for three more distributors and improve the sales facilities.
Blue Power Group shares have experienced significant upward movements in trading on the Junior Market of the Jamaica Stock Exchange with a 52 Week Range of $13.55 to $57.60 closing yesterday at $54.56. BM