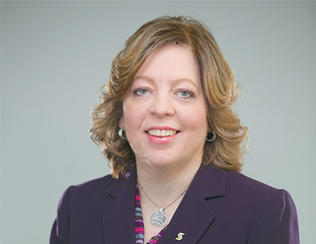 Strong Performance Driven By Solid Growth In Core Business Lines Combined With Lower Expenses – Schnoor
Scotiabank Trinidad and Tobago Limited (Scotiabank) last week reported net income after taxation of $333 million for the six months ended 30 April 2017, an increase of $25 million or 8% over the comparative period in 2016.
Earnings per share increased to 188.7c with return on equity and return on assets improving to 17.49% and 2.83% respectively, when compared to the same period last year.
Total assets as at 30 April 2017 were $24 billion, representing growth of $1.9 billion or 9% over the comparable period last year.
Anya Schnoor, SVP & Head South & East Caribbean commenting on the results said that their strong performance was driven by solid growth in core business lines combined with lower expenses.
Retail loans grew by $749 million or 8% and total deposits increased by $1.5 billion or 9% when compared to the same time last year demonstrating the strength of the bank and the confidence that customers continue to place in it she said.
The Board of Directors have approved a 2nd quarter dividend of 50 cents per ordinary share payable on July 14th, 2017 to shareholders on record as at June 16th, 2017. BM