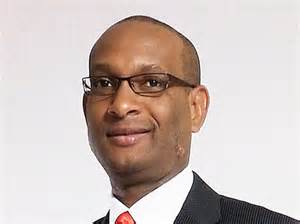 Strategic Initiatives Diversifying Revenue Sources To Be Less Reliant On Net Interest Income – Mitchell
Scotia Investments Jamaica Limited (SIJL) last week reported net income of JA$451.3 million for the period ended April 30, 2017, representing a marginal decrease of JA$5.7 million or 1%, when compared with JA$457.1 million for the prior period ended April 30, 2016.
Lissant Mitchell, CEO of Scotia Investments in comments on the report indicated that the company continues to record solid growth in its core Asset Management business line, with an 18% growth in revenue when compared to the same period last year. This is consistent with ongoing strategic initiatives of diversifying revenue sources so as to be less reliant on net interest income he reported.
Total operating expenses, recording a 3% reduction versus last year.
Net income of JA$301.5 million for the second quarter represents JA$152 million or 101% increase over the first quarter ended January 31, 2017, partly attributed to asset tax expenses of JA$141 million in the first quarter.
Total Comprehensive Income attributable to common shareholders was JA$545.6 million, compared to JA$662.9 million reported for the same period last year.
The Board of Directors has approved a second interim dividend of 45 cents per stock unit payable on July 20, 2017, to stockholders on record at June 28, 2017. BM
To view full report click HERE