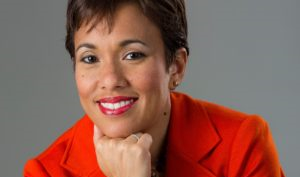 Scotia Group Jamaica Reporting 14% Jump In Net Income To JA$5.7 Billion For Six Months Ended April 2017 – Sharp
Scotia Group Jamaica Limited released Unaudited Financial Statements for Q2, 2017 reporting net income of JA$5.7 billion for the six months period ended April 30, 2017. This represents an increase in net income of JA$718 million or 14%, compared to the period ended April 30, 2016.
Jackie Sharp, President & CEO commenting on the results indicated that the second quarter results reflect continued strong growth in core business lines, with total revenue growth of 6% quarter over quarter, and 10% year over year.
This as the company has been executing a strategy, to grow revenues' streams and taking the necessary actions to reduce structural operating costs, which has translated into the 355 bps improvement in our productivity ratio and positive operating leverage of 6.8%.
Enhancing customer focus she said, is one of their key strategic priorities, and are now providing greater convenience for customers to access information on a timely basis through Electronic Statements with cheque images on-line. This also supports efforts to be better stewards of the environment.
The bank will be introducing FREE WI-FI in branches, allowing customers the ease and security of accessing the banks internet and mobile banking platforms.
The adoption rate on digital banking channels continues to grow as customers respond positively to the convenience, ease of use, and lower fees on those channels.
Net income for the second quarter was JA$3.5 billion, representing a JA$1.3 billion increase over the first quarter ended January 31, 2017, which included asset tax totaling JA$1.1 billion in that quarter.
Return on average equity was 12.01%, compared to 11.26% for the period ended April 30, 2016.
The Board of Directors has approved an interim dividend of 45 cents per stock unit in respect of this financial year, which is payable on July 20, 2017 to stockholders on record as at June 28, 2017. BM
To view full report click HERE