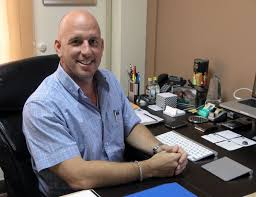 Crediting Franchising Model Through Franjam For Turnaround In 2016 Financial Performance
Gary Matalon CEO of the KLE Group is crediting the companies franchising model through newly formed subsidiary Franjam, for the turnaround in the company's 2016 financial performance.
Franjam is structured to accommodate further franchising opportunities as a franchisor company, to recruit and support franchisees.
KLE is expected to benefit from this profitable model through its management contract and 49% ownership stake in the company. FranJam is now gearing up as several more locations in key international markets will open in the near future.
Addressing shareholders in the company's just released 2016 annual report, he indicated that at the end of 2016 FranJam had signed two franchise agreements bringing the total number of Usain Bolt's Tracks and Records units to 3 including K.L.E.'s corporate store.
The Ocho Rios franchise, launched in September 2016 is doing particularly well he says, while the most recent Montego Bay franchise will open in the second half of the year.
KLE recorded an operating profit of JA$172m, a turnaround on the loss of -$34m in the 2015 financial period.
Total revenue for 2016 amounted to JA$196m compared to $174m in 2015, an increase of more than 12%. Overall expenditure and liabilities have decreased while cash flows have increased from the previous year's negative balance of -$1.3m to $6.2m in 2016.
Mr. Matalon also credited prudent financial management, strategic decision making and the diminished initial impact of divesting Famous Night Club as among the factors contributing to the financial turnaround. Improved supply chain, menu restructuring and new pricing strategies have also kept the cost of goods sold at an optimal rate despite economic pressures. BM