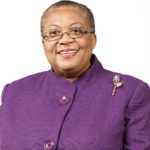 We See Untapped Opportunities Jamaica And Bahamas Stock Exchanges Can Pursue For The Benefit Of The Region – Street Forrest
Cable Bahamas became the first Bahamian company to list on the Jamaica Stock Exchange with the listing of the two classes of preference shares by way of Introduction.
The JSE's Managing Director, Mrs. Marlene Street Forrest speaking at the event stated, "I wish to congratulate Cable Bahamas and also to acknowledge and congratulate Scotia Investments Jamaica for their part in taking these securities to be listed by Introduction in Jamaica. This will no doubt encourage other companies within Bahamas and elsewhere in the Caribbean to contemplate cross listings. Likewise, this presents even a greater opportunity for us to engage our Bahamian counterparts in bringing their securities to our investors. We see untapped opportunities, which both Jamaica and the Bahamas Stock Exchange can pursue for the benefit of the region".
The listing of Cable Bahamas Limited increases the total listed companies to 35 and the total listed securities to 44 on the Jamaica Stock Exchange Main Market.  The total number of companies listed on the US Dollar Equities Market increased to five (5) and the total number of securities listed increased to six (6).  Including Cable Bahamas, there are now 66 companies representing 88 securities listed on the JSE combined markets.