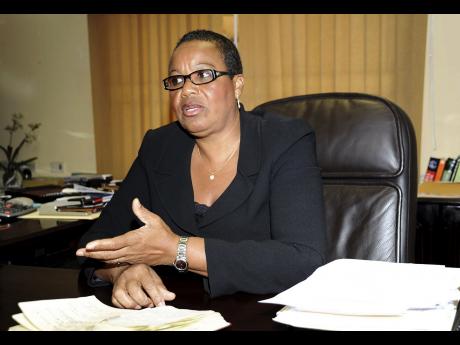 Underlying Profitability Of General Accident Will Continue, Despite The Ongoing Fierce Competition In The Market, As We Continue To Look For Growth Opportunities – Donaldson
Sharon Donaldson Managing Director of General Accident Insurance Company is expecting the underlying profitability of the company to continue, despite the ongoing fierce competition in the market, as they continue to look for growth opportunities.
Addressing shareholders in her report for 2016, she expressed confidence in their well-positioned and diversified investment portfolio to provide a stable yield. This despite being faced with increasingly competitive conditions and possible further rate softening,
For 2016, the company wrote JA$5.65 billion of gross premiums, producing a net written premium of JA$1.22 billion and although a modest 3% growth over prior year, was able to generate a 19.5% return on equity. On the investment side; they were able to generate 14.6% return on invested assets.
Mrs. Donaldson is committing to providing double digit returns to shareholders, despite the challenging operating conditions, by growing operating earnings and pursuing other income streams. BM
To view full report click HERE