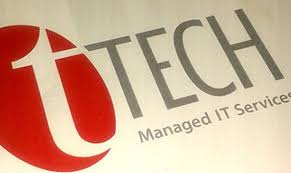 Ttech Looking To Capitalize On Increase In Cybercrime Opportunities
Edward Alexander chief executive officer of TTech limited is looking to capitalize on the increase in cybercrime occurring both globally and in Jamaica to provide much needed opportunities for the company to grow revenue and profitability.
Notwithstanding a strong sales pipeline and closing new contracts, for the 3 months ending March 31st 2017, tTeach's financial results fell below expectations as the company failed to meet 2017 revenue targets.
They were however able to record revenues of JA$56.5 million, an increase of 20% over the $47 million for the 2016 quarter. A 28.9% increase in expenses, up from JA$40.8 in 2016 to JA$52.6m in 2017 was due primarily to an increase in workforce. Net profits of JA$4.4M for the period was down 38.9% from the JA$7.2 recorded for 2016.
Despite the disappointing profit performance for the quarter Mr. Alexander says the prospects for the year remains bright. BM