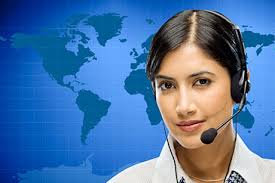 Planning Institute Of Jamaica Projecting BPO Sector To Grow By 1.5% In Financial Year 2016/17.
The performance of the Jamaican construction sector is used as a gauge for assessing activities in the real estate sector, this according to Rohan Miller, Chief Executive Officer for Sagicor Real Estate X Fund Limited.
Addressing shareholders in the company's just released financial results for the three months ended 31 March 2017, he indicated that for Q4 2016, the construction sector of the economy grew by 0.8%.
This he said was primarily attributable to increased construction activities associated with major infrastructure works, including the construction and renovation of hotels, residential construction activities, and major road improvement projects across the island.
The sector was also favorable impacted by the build out of office space to facilitate expansion of the BPO industry and other private sector supported building construction.
The importance of the BPO sector has been increasing as it continues to contribute positively to economic activities, with the Planning Institute of Jamaica projecting the sector to grow by 1.5% in Financial Year 2016/17. BM