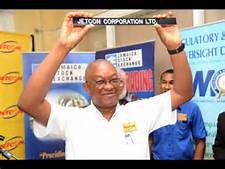 Jetcon Corporation Delivers EPS 19 cents For Q1 2017
Jetcon Corporation, the Andrew Jackson led dealer of pre-owned cars delivered earnings per share of 19 cents versus 7.5 cents last year for the first quarter ending March 2017.
In a just released report to Shareholders Jetcon reported growth in revenues of 75 percent to $258.5 million compared to 55 percent in the first quarter ending March 2016. The growth for the quarter is in line with the increase in the December 2016 quarter, and slightly lower than the September quarter of 86 percent increase, but well ahead of the June 2016 quarter of 39 percent.
The company enjoyed growth in gross margin during the quarter, from 18.5 percent to 20.7 percent and an increase of 148 percent in pretax profit, to $37.3 million versus $15.7 million in 2016.
The company's annual General Meeting is scheduled for June 14 at the Knutsford Court Hotel in Kingston where shareholders will be asked to approve amongst other things a 3 for 1 stock split. BM
To view full report click HERE