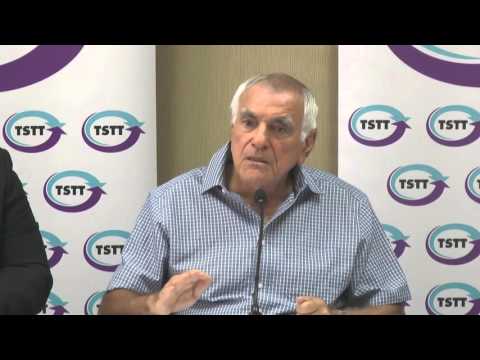 "Other Competitors Should View The Move With Terror. I Hope They Are Terrified, As They Should Be." Emile Elias TSTT chairman
Emile Elias, Chairman of The Telecommunications Services of Trinidad and Tobago (TSTT) , the country's largest telecommunications provider reported that a signed Share Purchase Agreement to acquire the 100% shareholding of Massy Communications Ltd for $255 million was executed and brings an additional 34,000 homes and a Fibre to the Home system to TSTT.
The agreement includes all of Massy Communications infrastructure relating to its Enterprise and Consumer networks, all existing Enterprise and Retail customers and the entire operational and business support systems.
A significant element of TSTT's current strategic plan involves the deployment of both wired and wireless high-speed broadband internet capabilities, throughout the entire nation. This includes investment in fibre optic solutions together with the associated technological infrastructure and systems.
In 2016, TSTT secured $1.9B in financing to create a Fibre to the Home (FTTH) solution throughout all of Trinidad and Tobago, including areas where Massy had already built out a robust network.
TSTT chairman Emile Elias warned other competitors should view the move "with terror". "I hope they are terrified, as they should be. We are aggressively pursuing our agenda," he said
The acquisition of Massy Communication is expected to accelerate TSTT's deployment of its next generation network and facilitate the opportunity to immediately deliver a new suite of products and services to existing customers. BM