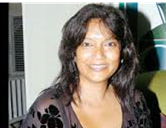 Key Insurance Reporting Growth In Gross Premium Income Of 49% Or JA$97 Million Quarter 1 Of 2017 – Sandra Masterton
Key Insurance Company is reporting growth in its gross premium income of 49 percent or JA$97 million for the first quarter of 2017 when compared to similar period in 2016. Similarly, net premium income of JA$199 million was 61 percent over the similar period in 2016.
Commenting further on the company's performance in their just released 2016 annual report, Sandra Masterton Managing Director reported that the Company wrote a fair amount of insurance business during the year with gross premium income growing 12.6 percent to $1.08 billion in 2016 versus $961.0 million in 2015. This against the backdrop of inflation of less than 2 percent for 2016 and premium rates falling by as high as 45 percent for property and 30 percent for motor.
The local insurance industry has been impacted by a global soft market and in practical terms, has led to a continual decline in premiums, mainly commercial and home owner properties.
In order to produce much needed growth, Key Insurance has endeavored to retain existing clients, as well as write new business to bridge the gap in the reduction of premiums rates. This as the public has seized the advantages of the soft market and is now demanding premium reductions.
Key Insurance Company Limited (KEY) Annual General Meeting will be held at The Spanish Court Hotel, in the Valencia Suites, at 6 Worthington Avenue, Kingston 5, on June 14, 2017, at 4:00 p.m.BM
To view full report click HERE