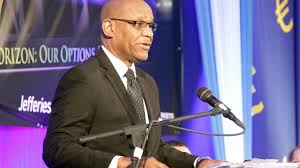 A Year In Which JSE Profits Climbed To A Record JA$224M From JA$175M In 2015, A 28% Increase – Ian McNaughton
Ian McNaughton Chairman of the Jamaica Stock Exchange (JSE) is reporting that their efforts to stimulate more active participation in the equities market of the Jamaica Stock Exchange are bearing fruit.
The JSE in 2016 saw an increase in the number of active investors opening new accounts increasing by 57% over 2015, helping the JSE to achieve another successful year.
In his report to shareholders and all stakeholders contained in the JSE's just released 2016 annual report Mr. McNaughton pointed to a year in which profits climbed to a record $224M from $175M in 2015, a 28% increase. Total Equity rose from $621M to $808M, a 41% increase, while earnings per stock moved from 25 cents to 32 cents, a 28% increase.
In his outlook for 2017 the Board and Management of the JSE expects to see new listings on the markets in 2017 with the reinstating of the Junior Market Corporate Tax Holiday incentive programme.
The 40th Annual General Meeting of the Jamaica Stock Exchange is now scheduled for Thursday, June 22, 2017 at the JSE on Harbour Street to pass among other things a resolution that the interim dividends of 53 cents per share paid on May 5th 2016 and 13 cents per share paid on December 9th 2016 and 0.0356 cents per share to be paid on May 31st 2017 be declared as final for the year ended December 31, 2016. BM
To view full report click HERE