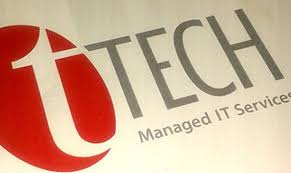 Investors Continue To Show Confidence In tTech With Over 100% Post IPO Stock Price Movement.
Philip Alexander, Chairman of tTech Limited is describing the company's first full year as a publicly traded company, as another good year of growth in all areas, generating earnings per share of 37 cents up from 31 cents in 2015.
In his just released report to shareholders in the company's 2016 annual report, he pointed to tTech's continued growth evidenced in the stock price closing at $5.80 on December 31, 2016, a more than 100% increase over the IPO listing price of $2.50 on January 7, 2016, as the market continued to show confidence in the company. The stock closed today (4/28/2017) at JA$7.35 on the Junior Market of the Jamaica Stock Exchange.
2016 revenues grew to $223,164,000 an increase of $46,188,000 or 25.39% over 2015 resulting in Total Comprehensive Income attributable to shareholders of $38,341,000, an increase of $14,470,000 or 58.18% over 2015.
Commenting further he indicated that growth resulted from increased revenues in all the products and services offered as well as the addition of new customers. The focus on growing cloud based services, IT security services and IT consultancy services continued in 2016.
The 2017 Annual General Meeting of tTech Limited is scheduled for June 29, 2017 at the Knutsford Court Hotel, New Kingston Jamaica.
To view full report click HERE