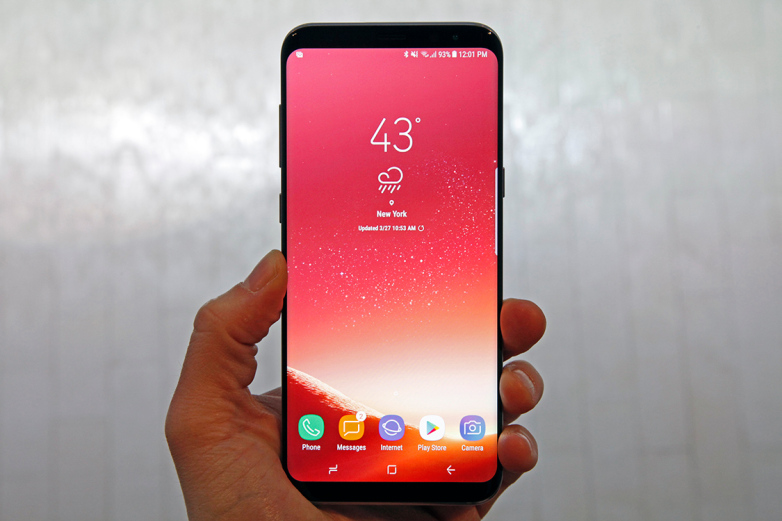 Some Samsung Galaxy S8 Customers Seeing Red
Samsung the South Korean conglomerate has launched the Galaxy S8, its first smartphone since the exploding Note 7, in the USA last week. However some customers in South Korea are already complaining that their screens have a red hue.
A Samsung spokesperson has since announced that they have decided to upgrade the software this week for all Galaxy S8 clients,
It was reported by several customers who pre-ordered the phones in South Korea that they were experiencing a display issue and began posting photographs and complaints to social media sites.
After "Galaxy S8 Red Screen" began trending on the county's largest search engine, Naver, Samsung released a statement, claiming the issue could be manually fixed using a sequence of actions.
Despite the instructions however, the quick fix didn't work for everyone, leaving Samsung, desperately working to put the negative reviews of the failed Note7 behind it, addressed the tint complaints head on. BM