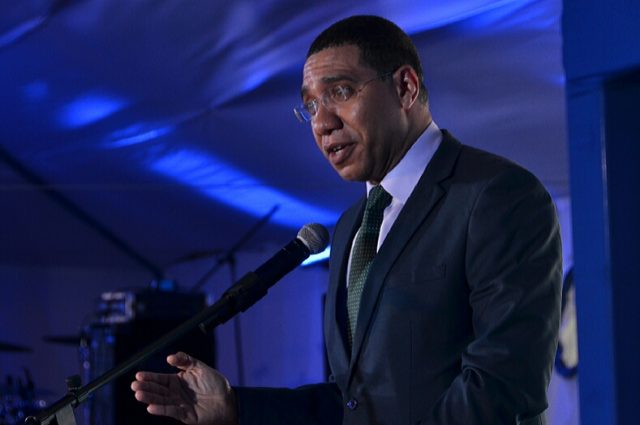 A Very Optimistic View Of The Future Will See Kingston Becoming A Destination And The True Centre City Of The Caribbean In 10 Years.- Andrew Holness
Jamaica must begin to look beyond opportunities lost and start acting on the lessons learnt
Prime Minister Andrew Holness has set a 10-year timeline to leverage Jamaica's untapped economic potential into the paradise he said it can and should become. The following was edited from a published presentation he gave during a tour of the new air traffic control tower at the Norman Manley International Airport in east Kingston this week.
"Jamaica has been considered as poised for growth for too long. For too long we have spoken about our advantages based on our geo-strategic location, English-speaking population, natural maritime endowments and robust digital infrastructure.
Situated in the centre of the Western Hemisphere (and) as the closest English-speaking country to the Panama Canal, and being traversed by several air and sea trading routes, Jamaica is undoubtedly well placed in the hemisphere to offer speedy connectivity and access to the world. Jamaica is ideal in many respects, but we have not capitalised on our natural advantages to the full extent.
The time to act is now and any failure to secure sustainable investments could see the country losing out badly, a situation the Jamaica Labour Party administration is not going to allow.
This Government is ensuring that we do not lose out on this fast-closing window of opportunity. We are acting in an organised, decisive manner to secure our future. To this end, the Government has been instrumental in facilitating a number of solid investments opportunities, offering some insight into the pivotal role of the capital city in the well-needed economic transformation.
We see an increase when we do the developments as it relates to our home porting for cruise shipping in Kingston, the redevelopment of Port Royal, redevelopment of our government campus – our new Parliament and our new museum, which will be attractions in and of themselves.
Kingston will become a destination. We have plans for the redevelopment of our waterfront and our skyline to make Kingston into the true centre city of the Caribbean: the place of lifestyle, of culture, of technology, of innovation. We are going to make Kingston into the city of the Caribbean, where people will want to come. Norman Manley (airport) will be bursting at its seams, so we know that this airport is going to be ranked as one of the busiest airports – Dubai took from 2005 to 2016 to get there. Alright, we'll give ourselves 10 years to do it
It is known for its beaches, known for sun, sea and sand and our tourism. Known for our athletes, but we are going to expand the brand to be known for our safety and security, to be known for world-class infrastructure; to be known for our innovation; to be known as a place of choice for people to live, work, raise their families, do business here; and retire in paradise."
Original Source: christopher.serju@gleanerjm.com / http://jamaica-gleaner.com/article/business/20170421/pm-10-years-make-kingston-city-centre-caribbean