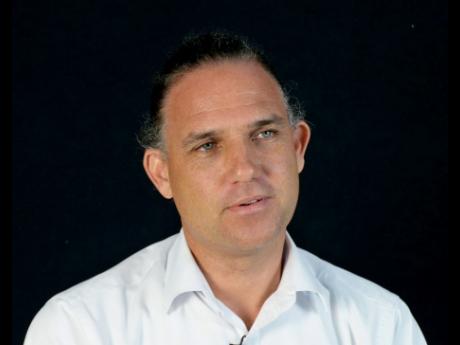 Knutsford Express Continued Focus On Fleet Expansion, Modernization And High Specification Coaches Yielding Results.
Oliver Townsend president and ceo of Knutsford Express Limited is reporting that the company is now satisfying passenger needs for comfort and safety while controlling operating costs due to their continued focus on fleet expansion, modernization and high specification coaches.
The development of the Sangster International Airport terminal is also well underway and improved customer service and experience is expected from this.
Addressing shareholders in the company's just released unaudited financial statements for the third quarter ending February 28th 2017, the strategy, he says has prepared them to better handle increasing customer demand illustrated by a growth in revenue of 32% from JA$425 million to JA$552 million year to date.
For the reporting quarter total assets grew to JA$532.8 million up from JA$393 million registering a 34% increase. A gain of $8.5 million was also recorded from the sale of 2 older coaches.
Profit after taxation grew by JA$26 million to JA$53.7 million representing earnings per share of 54 cents up from 28 cents for the quarter. For the 9 month period earnings per share was up from 89 cents to $1.20 on improved profit after tax of $119.8 million up from $88.6 million dollars.
Knutsford Express shareholders will be called upon at an Extraordinary General Meeting of the company in May to approve a recommendation from the Board of Directors for a five to one stock split. BM