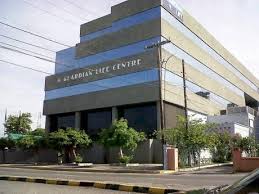 Jamaica's Economy on the Up & Up – How did Guardian Group's business in Jamaica fare?
The rally of the Jamaican economy has had profound effects on
the people living there, which has translated into many positive
changes for Guardian Group.
After a three-decade long struggle with low growth and high public debt, Jamaica's government a year ago initiated a comprehensive economic stabilisation programme.
The Jamaican economy went through a number of shocks in the last ten years, the three largest ones having been the two government debt exchanges and the prolonged period of decline in the value of the Jamaican dollar with economic growth being flat or negative.
After the February 2016 elections, a Ministry of Economic Growth and Job Creation was inaugurated, headed by the Prime Minister, under guidance from a high-level Economic Growth Council. Jamaica set itself the ambitious goal to achieve 5% GDP growth rates in four years and all indicators point towards realisation of this goal after the encouraging first-year results.
According to the World Bank, Jamaica's efforts were endorsed by the IDB, IMF and World Bank, along with other international organisations, through the extension of loans and support of private sector development.
The reforms have begun to show results. Government debt, peaking at 145% of GDP in 2012, has now reduced to 128% of GDP at the end of fiscal 2016. The country's credit rating has improved and GDP growth accelerated from under 1% to 1.7% in 2016.
How did Guardian Group's business in Jamaica fare?
During the decades of slow growth, Guardian Group Jamaica's focus was on increasing net profits and return on capital employed year-on-year. A deep understanding of the market and the needs of the insured public assisted in this, so that in spite of reduced GDP and anaemic growth, both LHP and P&C businesses have been able to communicate to the public the need to transfer risk.
Even in the lean years, Guardian Group Jamaica was consistently able to achieve sustainability through revenue growth, effective cost management, prudent risk management and improvement of service delivery.
With the commitment of the private and public sectors to the growth agenda, the country anticipates reduction in unemployment, sizeable investments in expansion projects and by extension, improvement in the profitability of companies (in particular SMEs).
As a result, Guardian Group Jamaica envisions an increase in the purchasing power of the average Jamaican, which will yield higher demand for our LHP products as persons seek to protect themselves and their families. The return to stronger economic growth will provide investment opportunities for Guardian Life Limited and its managed funds as companies seek to access the capital markets to fund expansion initiatives.
On the P&C side, Guardian General Jamaica has already seen a boost in interest and in awareness about insurance. People are increasing their sums insured and ensuring that their assets are protected by reference to their market values. Commercial entities will expand their business, their assets will increase and their insurance needs will be greater. On the personal side, as disposable income increases, individuals will have a greater ability to acquire assets and their need to safeguard these assets will also increase.
As the speed of the Jamaican economy picks up, Guardian Group too will have to "up its game" — mainly through introduction of greater use of technological interfaces with the customer, which will create cost-cutting efficiencies.
NCBJ's Perspective
The National Commercial Bank of Jamaica (NCBJ) has regional aspirations for a variety of reasons—hence the bank's investment in Guardian Group. The bank sees itself as a regional player, ready to take advantage of opportunities in the banking, insurance and other financial services sectors by leveraging a regional footprint. NCBJ's Chairman, Mr. Michael Lee-Chin, is also the Chairman of the Prime Minister's Economic Growth Council.
With Jamaica's economic turnaround, NCBJ is reviewing its credit policies and other systems in order to function in a more dynamic business environment. The bank is also honing the entrepreneurial problem-solving skills of its increasing employee base and investing in a more technology-based operational base that goes beyond mobile apps and smart ATMs.
Jamaica is largely an under-insured and under-banked society, with plenty of opportunity for expansion by just increasing education and penetration. As the country's economic activity picks up, particularly with growth opportunities in Business Process Outsourcing (call centres), manufacturing and alternative energy proliferation, NCBJ is ready to provide financing and other financial services.
A reasonably well-educated, English-speaking work force combined with a geographical advantage and political will is propelling Jamaica into one direction: forward!
Source: Guardian Group Limited 2016 Annual Report