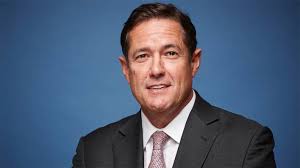 Barclays Bank, Chief Executive Officer Jes Staley, Reprimanded For Trying To Uncover The Identity Of An Internal Whistleblower
Barclays Bank, Chief executive officer Jes Staley, has been formally reprimanded, is facing sanctions and will be hit with a very significant cut in his bonus for trying to uncover the identity of an internal whistleblower.
The British bank which has spent much of the past five years attempting to repair its reputation after the Libor rigging scandal, has found itself drawn back into the line of fire by an executive who has publicly pushed for high ethical standards at the bank.
The Financial Conduct Authority and the Prudential Regulation Authority are investigating Mr. Staley and the bank over the handling of a whistleblowing incident where Staley is said to have attempted last year to identify the author of letters that were treated by Barclays as a whistleblowing incident.
The bank said Staley continued to have the "unanimous confidence" of the board and will support his reappointment at the annual shareholder meeting on May 10.BM