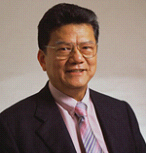 Lasco Group Higher Market Capitalisation Following International Trend
Although operating and trading as three separate companies on the Junior Market of Jamaica Stock Exchange the three Lasco companies covering finance, manufacturing and distribution, now have a combined market capitalization of close to JA$50 Billion dollars making the Lascelles Chin controlled business group higher in market cap value than the GraceKennedy group at JA$43 Billion dollars.
Placed into international context, the trend of newer companies securing higher market caps than older more established companies is not an isolated situation.
Tesla the upstart electric carmaker for example has roared ahead of Ford and has now surpassed the US motor pioneer in market value, as investors look to a future beyond the internal combustion engine.
Analysts however are not convinced of the sustainability of this as they remind investors that Ford earns money, lots of it and Tesla does not, at least not yet.
Shares of the e-commerce giant, Amazon rose above US$900 for the first time, as a result, Amazon is now worth more than US$430 billion nearly twice the market value of its rival Wal-Mart, which has a market cap of a mere US$220 billion.
The Jeff Bezos-led company is now more valuable than Facebook and Warren Buffett's Berkshire Hathaway. Only Apple, Google owner Alphabet and Microsoft are worth more than Amazon. BM