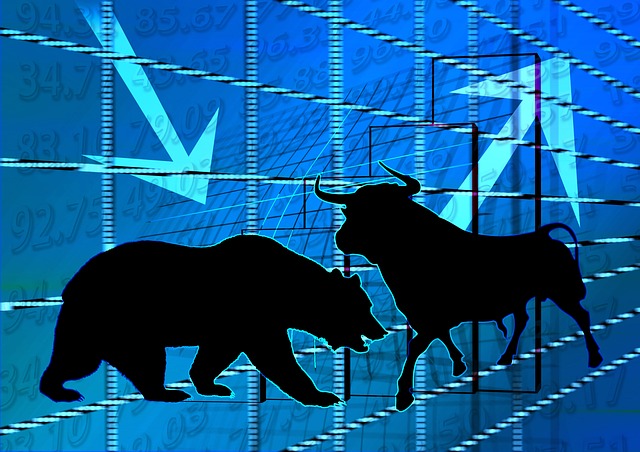 Will The Jamaica Stock Exchange Step-up And Lead The Charge For A Single Regional Stock Exchange by 2020? – Part 2/3
The Unique Peculiarities of Each Exchange Market
Barbados
Edwin Thirlwell Executive Chairman of BICO Limited, which is listed on the Barbados Stock Exchange (BSE) in an article published in Barbados Today, is reported to be lamenting the lack of inactivity on the BSE which he says is depressing the share price of his ice cream and Cold Storage Company.
Expressing dissatisfaction at the level of BICO's share price in trading on the Barbados Stock Exchange, Thirlwell said, "Due to the fact that shares were not changing hands, along with high levels of compliance and the risk-averse nature of shareholders, the BICO share price was lower than it ought to be."
The Barbados Stock Exchange according to Thirlwell is not buoyant by any means. "You only need to listen to the news every night, it tells you what is happening in Jamaica and it tells you what is happening in Trinidad and when it tells you what is happening in Barbados [little or] no trading. It is a difficult situation. There are a diminishing number of listed companies," said Thirlwell.
Trinidad and Tobago
John G. Cozier writing in an article entitled "The Evolution of Stock Markets in the Caribbean: From 1969 and Beyond" dated February 2010, made a number of observations about stock/share ownership in Trinidad and Tobago, which are still relevant today.
Cozier contends that stock ownership in Trinidad and Tobago tends to be highly concentrated thereby resulting in a stock market of limited size. This he says is attributed to a number of demand and supply factors such as:
1) Low personal incomes;
2) Relative financial naïveté among the general population;
3) Strong preference towards commercial bank credit which can be sourced relatively cheaply. In addition, many established enterprises are usually guaranteed a ready supply of bank credit because of credit criteria and partly because of interlocking directorates;
4) Great reluctance to dilute family ownership, thereby relinquishing control of their firms. It is believed that the strong preference towards commercial bank credit among firms and the reluctance to dilute family ownership are inextricably linked. However, there have not been studies on this topic;
5) The desire to minimize public availability of information about company operations, finance and profitability; and
6) The small size and limited investment horizons of many local businesses in less developed countries.
7) Several weaknesses prevailing within Trinidad and Tobago's capital markets. It is determined to be narrow and thin based on the criteria of volume of transactions, the number of market participants and the degree of price volatility. Furthermore, the market is deemed to be inefficient with respect to offering equal prospect of gain to all market participants.
Jamaica
In relation to Jamaica John Cozier cited the following observations still very much at play today pointing to a number of structural changes that have occurred in the Jamaican market from 1983 – 1984. These conditions he said are necessary conditions for the development of an efficient market. These conditions include:
1) A large number of new investors;
2) A large increase in trading, both in volume and in value;
3) A more effective use of information by market agents; and
4) A tendency for stock prices to more readily reflect important market information.
A Regional Population Not Inclined To Take Risk?
Edwin Thirlwell pointed to another very important factor and element in the considerations for a regional stock exchange – a regional population not inclined to take risk.
In the Barbados Today article Thirlwell is quoted as saying "So in fact, what we have is a shorter list of quoted companies and a population not inclined to take risk at the moment. In fact, I think the profile of the entire nation is risk-averse at the best of times and even more so at the moment. So in fact, there is very little trading. And I think if you look at all the listed companies including people like Goddard [Enterprises Limited] who trade right around the region, they are well below their net asset value."
John Jackson noted Jamaican financial analyst and publisher of ICInsider.com is of the view that the evidence is clear, "It is not so much that our people are that risk averse, they have not been educated in the area of investments. What we don't learn early we tend to pass over. As far as I am aware Jamaica is the only country in the WI that has had a continuous public educational program going based on the interest of a number of individuals plus institutions."
Speaking with Businessuite Magazine Jackson indicated that from his observation most investors buy into the IPOs and are not active in the secondary market. They leave the after IPO trading to "professionals." Trinidad companies he said have not been geared to individual investors hence the very high stock prices and limited trading. They need stocks splits like a desert needs water, in order to get more players in the action. The one stocks market is not going to change that.
Jackson finds the subject of a single market "Interesting" but as he has said repeatedly elsewhere "We are barking up the wrong tree." What is first needed he says is "a Caribbean capital market where capital is free to move from country to country at least for investment purposes. Such a market will see companies being free to offer securities across the region rather than in just their own territory. Also holding back the markets are the economic factors that stifles a dynamic private sector and encourage nationals to look outside the region for investments when they would do far better regionally. The most telling of it is the performance of our market that telegraphs the opportunities available to make money. Most other markets in the region are based on relatively small population with profits of the companies growing slowly. That does not excite." He told Businessuite
In Part 3 SMEs Can Transform Their Financial Performance by Listing on the Stock Exchange
Editorial Note:
The quotes above expressed by Marlene J. Street-Forrest General Manager Jamaica Stock Exchange (JSE) are her personal views on the matter and do not necessarily reflect the views of the JSE board.
Sources:
http://jamaica-gleaner.com/article/focus/20160626/marcia-forbes-caribbean-stock-exchange

http://www.jamaicaobserver.com/A-look-at-stock-exchanges-across-the-Caribbean_7901820
http://sta.uwi.edu/conferences/09/salises/documents/J%20Cozier.pdf