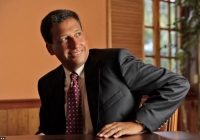 Jamaica Broilers Group Reporting A 49.5% Jump In Net Profits For The Quarter Ended January 2017
Jamaica Broilers Group is reporting 14$ jump in Net Profits year to date, amounting to $8.3 billion compared to $7.3 billion for the same period last year.
Meanwhile, there was a 49.5% jump in Net Profits for the quarter ended January 2017. For that period, net profit was $704 million compared to $493 million for the same period in 2016.
In the report to shareholders, President Chris Levy indicated that revenue from Jamaican operations amounted $2.4 billion, due to a strong sales performance in poultry and feed products.
Meanwhile he says US operations recorded a 7% increase over the prior year driven by increased sales in fertile eggs and baby chicks.
Levy says other Caribbean operations, more specifically Haiti Broilers has reported increased production and sale of table eggs to the market resulting a 161% increase over the $115 million reported last year. BM
To view the full financial report click HERE